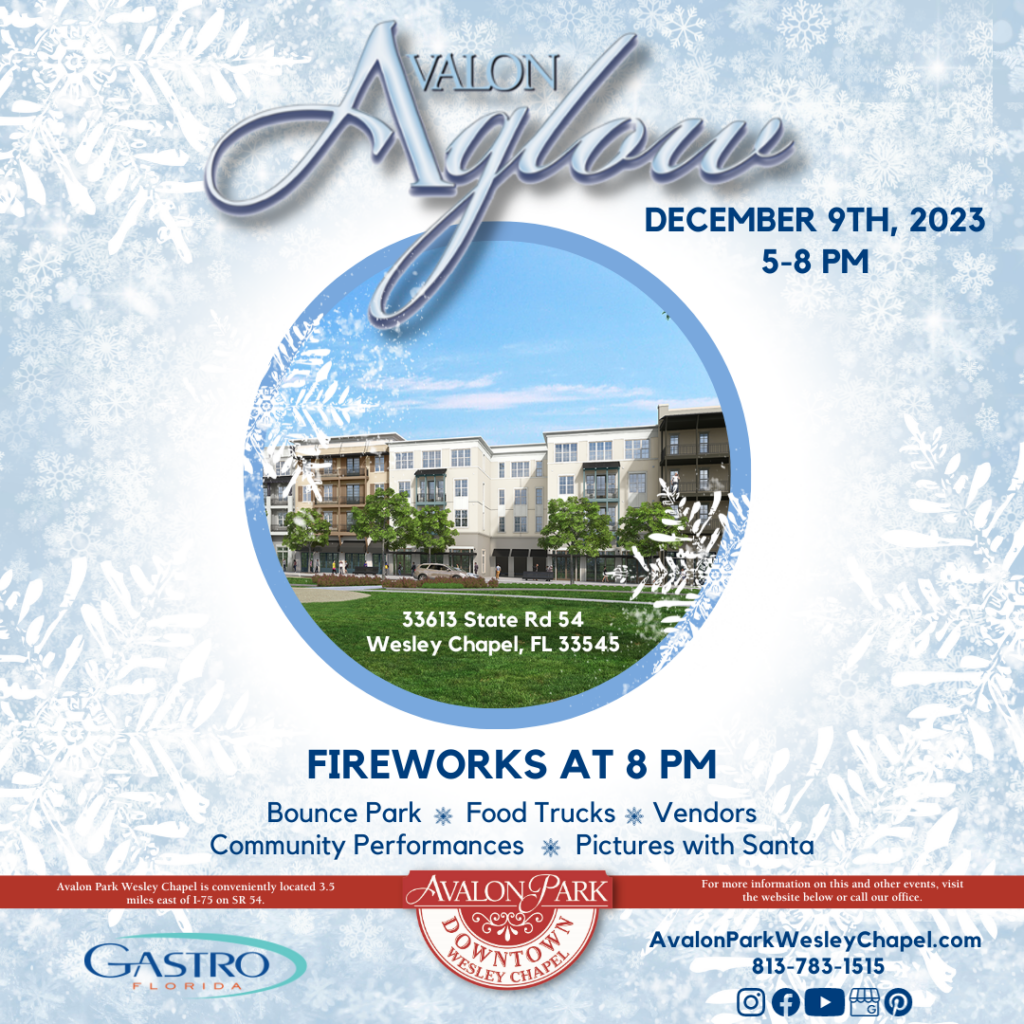 Avalon Aglow Vendor Registration Performers Application Porch Decorating Contest
Join us for the annual Avalon Park Avalon Aglow event, a fun-filled holiday celebration!  The festivities will kick off on Saturday, December 9, 2023, starting at 5 p.m.  Located at 33613 State Rd 54, in the heart of Avalon Park, the up-and-coming Downtown for Wesley Chapel!  There will be pictures with Santa, REAL snow, vendors, live music, and a complimentary bounce park. Followed by a fireworks show! Get ready to dance and have fun. This event is free and open to the public.
Conveniently located 3.5 miles East of I-75 on SR 54. For more information on this and other events, please email us at Info@AvalonParkWesleyChapel.com or call 813-783-1515.
Take a look at our 2020 event:
For a list of all the Community Events, visit us here.