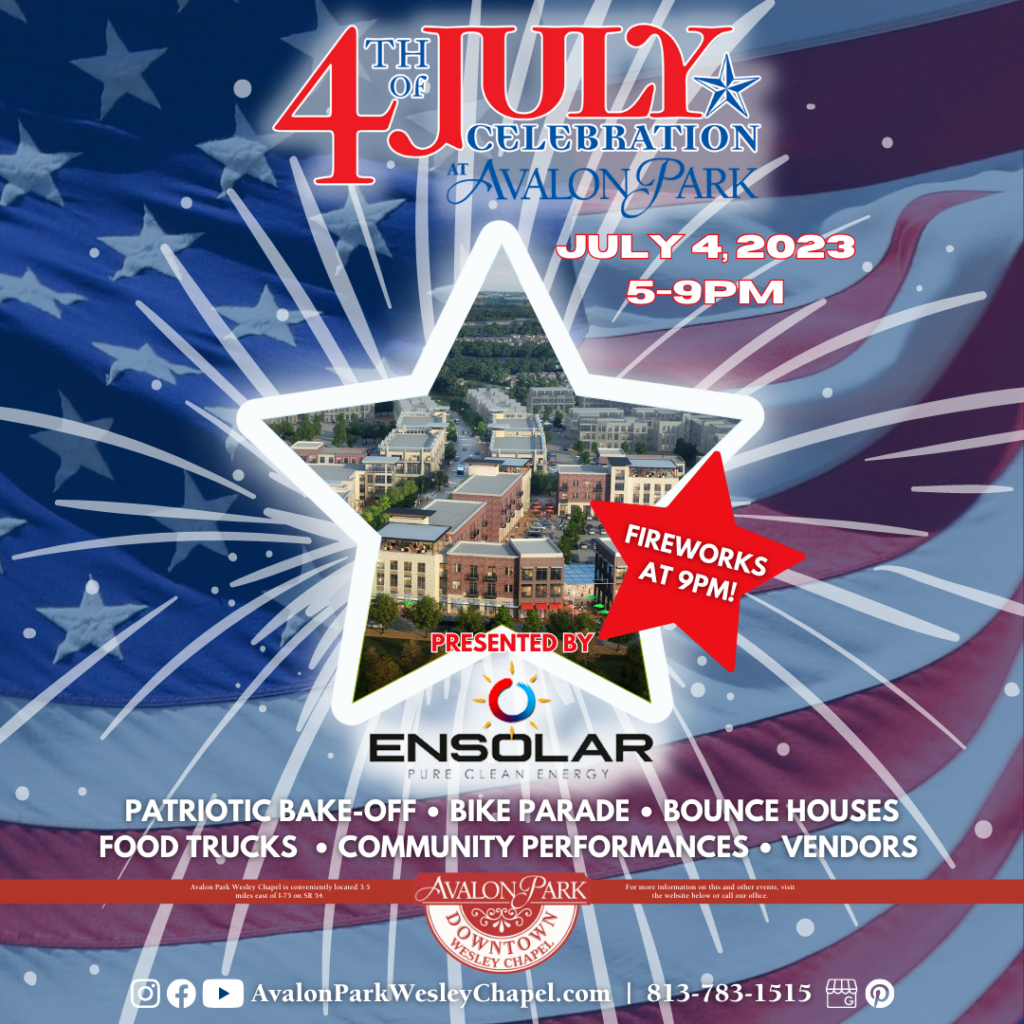 Want to get involved in the Celebration?
Check out all of the exciting activities to participate in!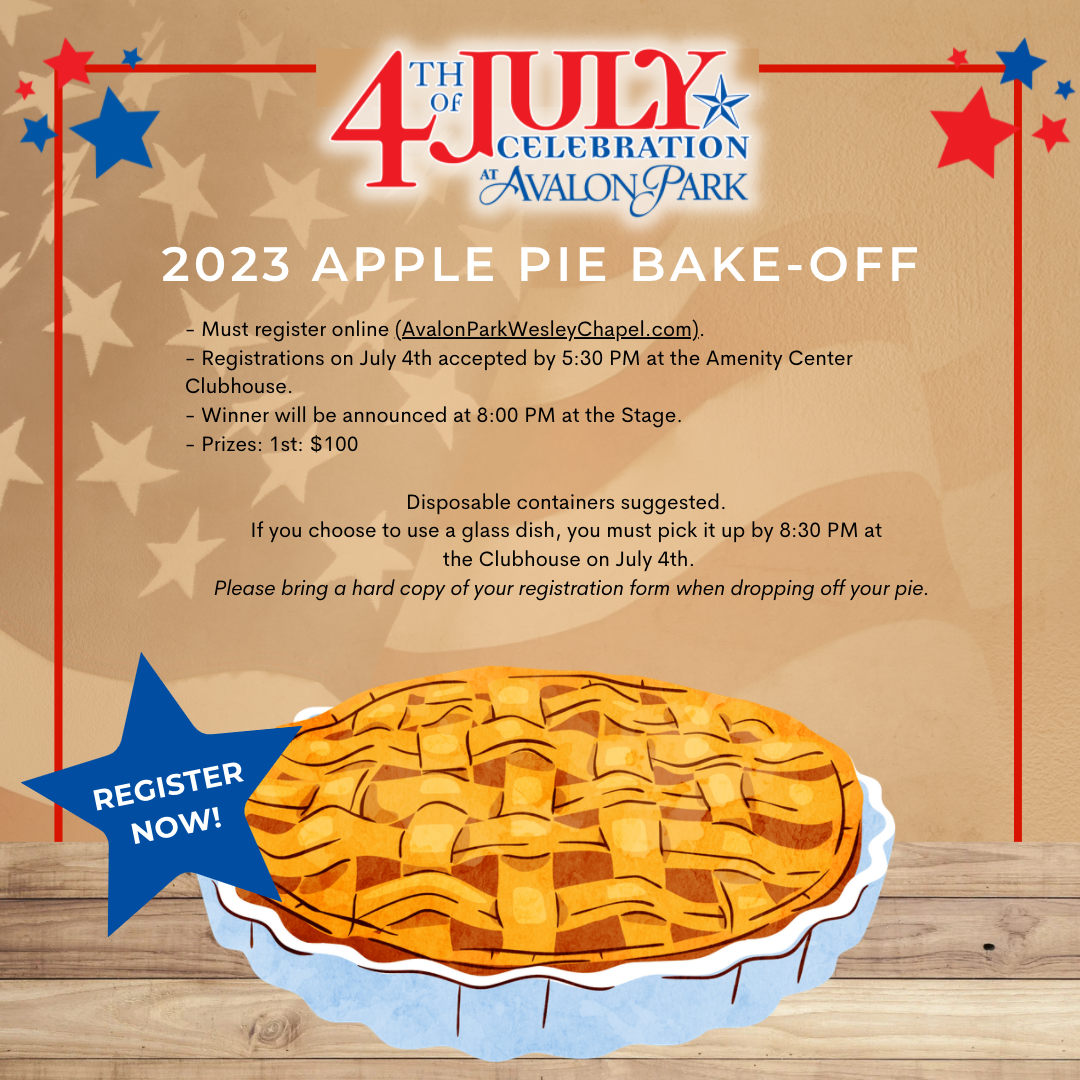 Fourth of July Vendor Registration Performers Application Bake Off Registration Bike Parade Registration Porch Decorating Contest
Join us for the annual Avalon Park Fourth of July Celebration!  The festivities will kick off on Tuesday, July 4, 2023, starting at 5 p.m.  Located at 5060 River Glen Blvd, in the heart of Avalon Park Wesley Chapel, the up-and-coming Downtown for Wesley Chapel!  There will be fireworks, food trucks, vendors, a complimentary bounce park, and much more!  The Fourth of July Celebration event is free and open to the public.
Conveniently located 3.5 miles East of I-75 on SR 54.    For more information on this and other events, please email us at Info@AvalonParkWesleyChapel.com or call 813-783-1515.
For a list of all the Community Events, visit us here.
Thank you to our Presenting Sponsor Ensolar: