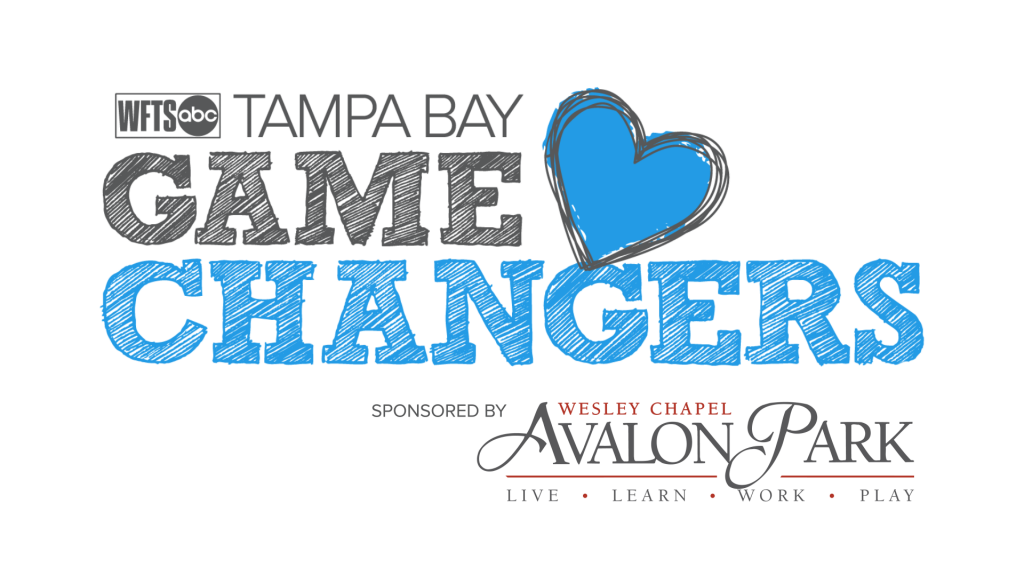 2021 is going to be a Game-Changing Year! The year we move forward in showing continued support of our communities and share the good deeds of and with our Tampa Bay friends and family! Avalon Park Wesley Chapel will play a dominant role in making people smile!
WFTS, Sean Daly, and the Tampa Bay Morning Blend team are committed to making the partnered 2021 Game Changers with Avalon Park Wesley Chapel the most inspirational spotlights on all platforms. Rewarding those who are doing good by sharing their amazing stories! Together we will promote positivity, inspiration, hope, joy, and motivation for all to contribute more kindness. And at the end of the year, we will honor all Game Changers and a supportive friend, or loved one, with a magical night of, "Thank You!"
Wesley Chapel Game Changers
June Game Changer: Patrick J. Rhodes "Patrick the Giver"
May Game Changer: LiFT University and St. Pete High School
April Game Changer: Our Heroes Rock!
March Game Changer: Grace Hirshfeld